Do you desire to make something different these summers? Check out these Bohemian vest crochet pattern free for the purpose. Summers are all about sun and sweat. You always remain confused about how to stay in style with your wardrobe. As stylish clothes bring warmness with them. Certainly, it is impossible to bear any more warmth in heat. These patterns will serve the purpose for you to slay in style even in summers.
You can try the Bohemian Vest Crochet Pattern without investing a single penny. These free crochet patterns are absolutely 100% free and up for grabs. Also, they are explained in detail for your ease. You already might have the supplies for crocheting. All you will need is yarn and a specifically sized crochet hook. Rush to the nearest store and gather the essentials. Do not miss to try these patterns out. You will love the airy vests in which you can breathe the fresh air and feel the wind.
1. Crochet Boho Vest Pattern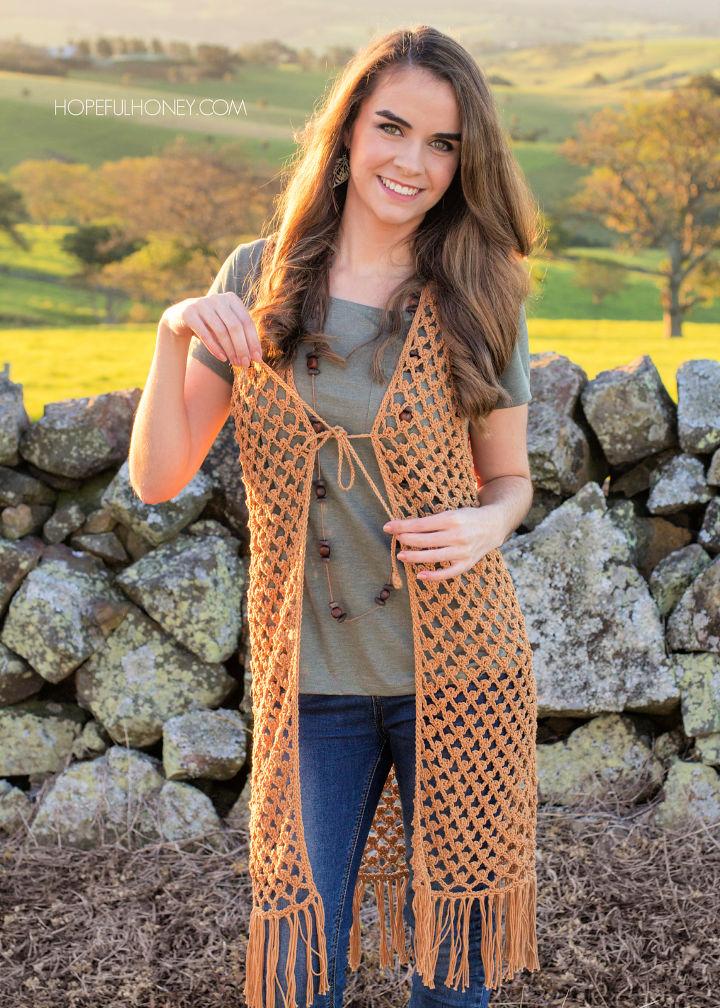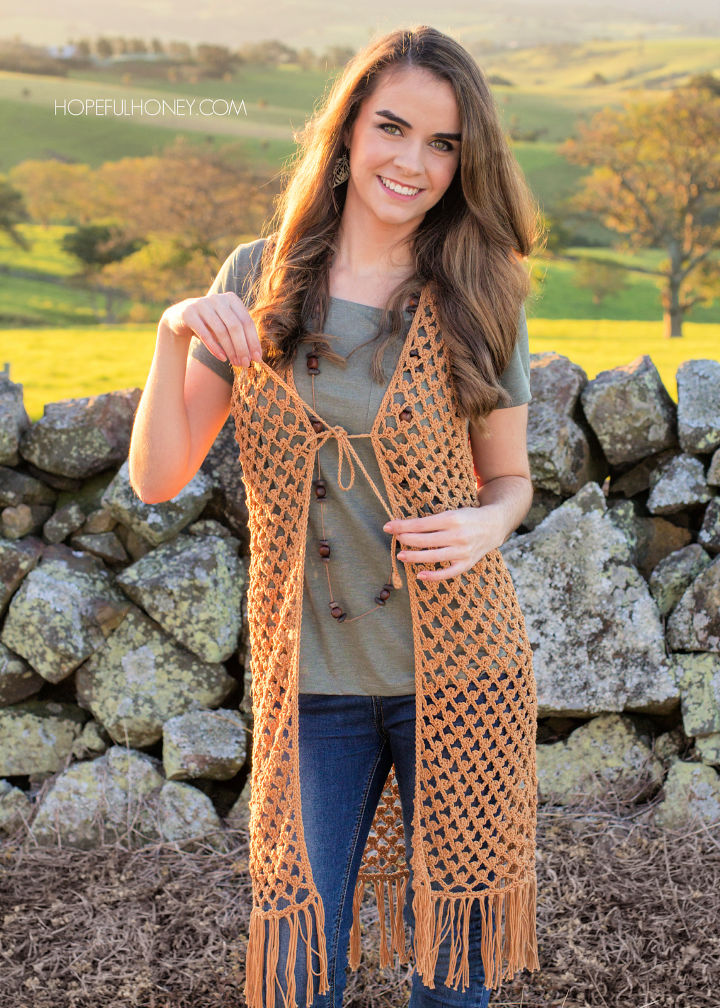 Time to celebrate summers carelessly, finding your inner self, through these crochet bohemian vests. The criss-cross pattern makes it light wear! You can enjoy the cool breeze in style wearing this crochet boho vest pattern. The mustard color makes it a neutral choice. Pair it with jeans or a flowy skirt. It will make you prominent in-crowd. This pattern uses yarn of Lion Brand. The yarn has a cotton ration of 24/7, which makes it perfect for summer wear. hopefulhoney
Yarn: 100g of Lion Brand Cotton
Hook size: 4.5mm (7) and 3.5mm (E/4)
Small to Medium Size: 20.5''*32.5'' Medium to Large Size: 26''*33.5''
2. Bohemian Vest Crochet Pattern Free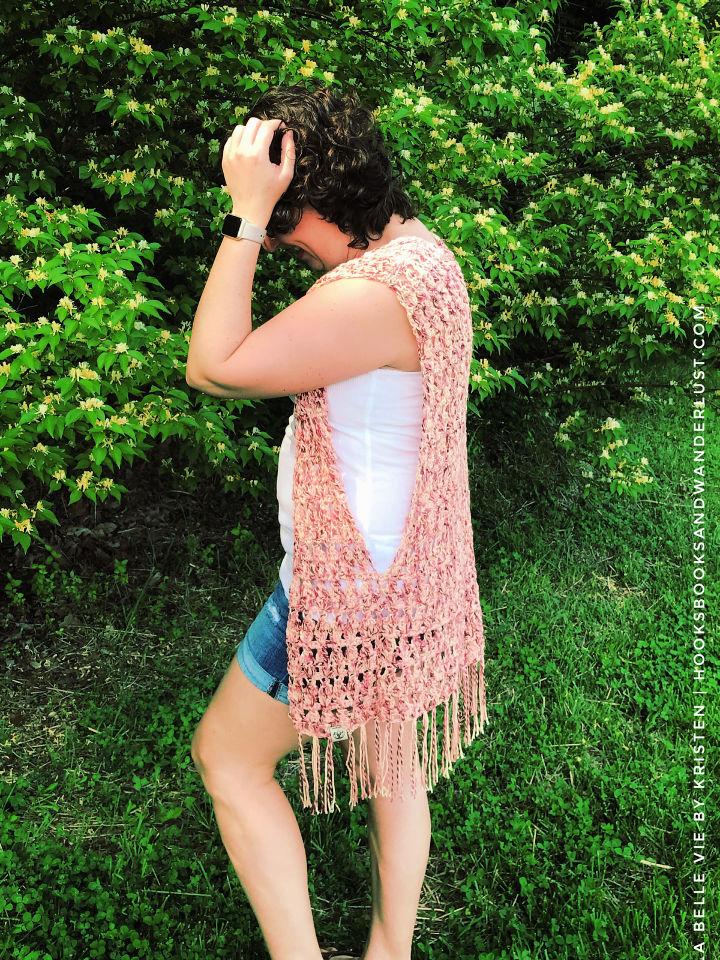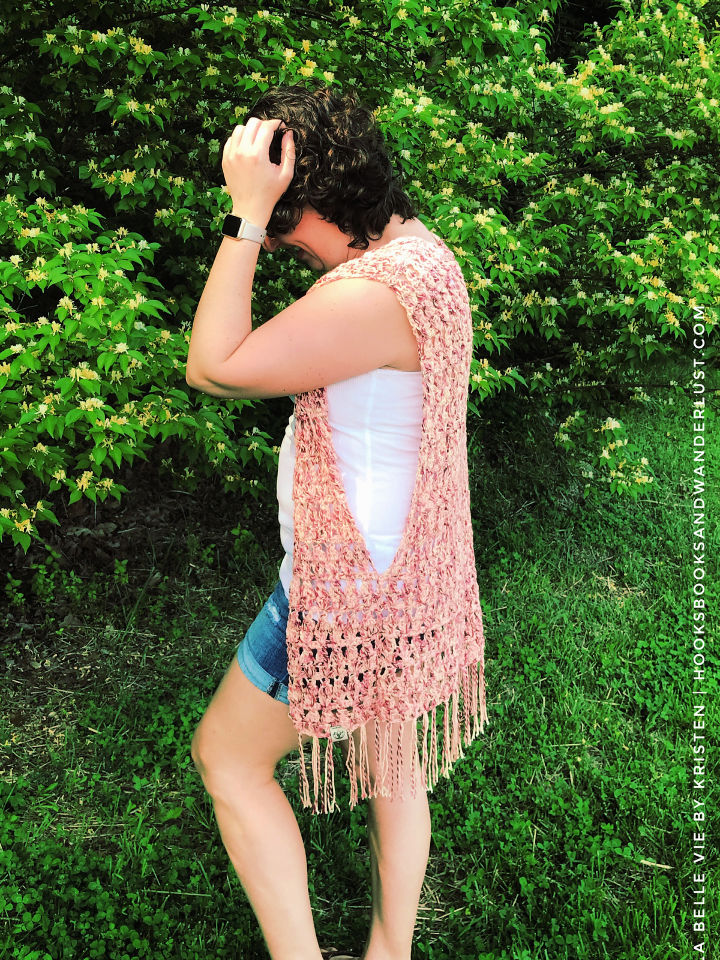 Make a perfect bohemian vest in which you can breathe fearlessly in summers using this pattern. The design of the vest is different and will make you stand out amongst the rest of the audience. The fringe at the borderline is just to die for. It looks funky and can hide your messy short underneath. Pairing it with short jeans will be a beautiful combination. Single crochet and double crochet stitch are used for this bohemian vest pattern. The special stitch used in this pattern is double crochet 3 together. hooksbooksandw
Yarn: Comfy Cotton Blend of Lion Brand
Hook Size: L/8mm
You can make summer vests in bohemian style using these Bohemian Vest Crochet Patterns for free. Summers must be spent in style, and these vests will fulfill the summer demand. Try them out now. Take out your crochet supplies and get started!