Crocheting can be fun, creative, and relaxing. But did you know that your love for the art of crochet may actually be improving your mental health and well-being? There are a number of reasons why crotchet may be beneficial. Before we look at some of the benefits of crochet, let's look at the health benefits of having a hobby in general.
Hobbies for Mental Health
Most people have a hobby that they participate in. Many people love to play guitar, write, garden, or…you guessed it… crochet. Having a hobby can provide you with a good perspective on your life and bring positivity, joy, and meaning along with it. A hobby can also give you a healthy way to escape from the mundane tasks or stressors of daily life.
Hobbies can also offer a connection to other people who share similar interests. Having a social community like this can be very beneficial to your overall well-being. The internet makes it even easier to find other people who share the same hobby as you because there are forums and groups everywhere. There are even groups for some very small, niche hobbies.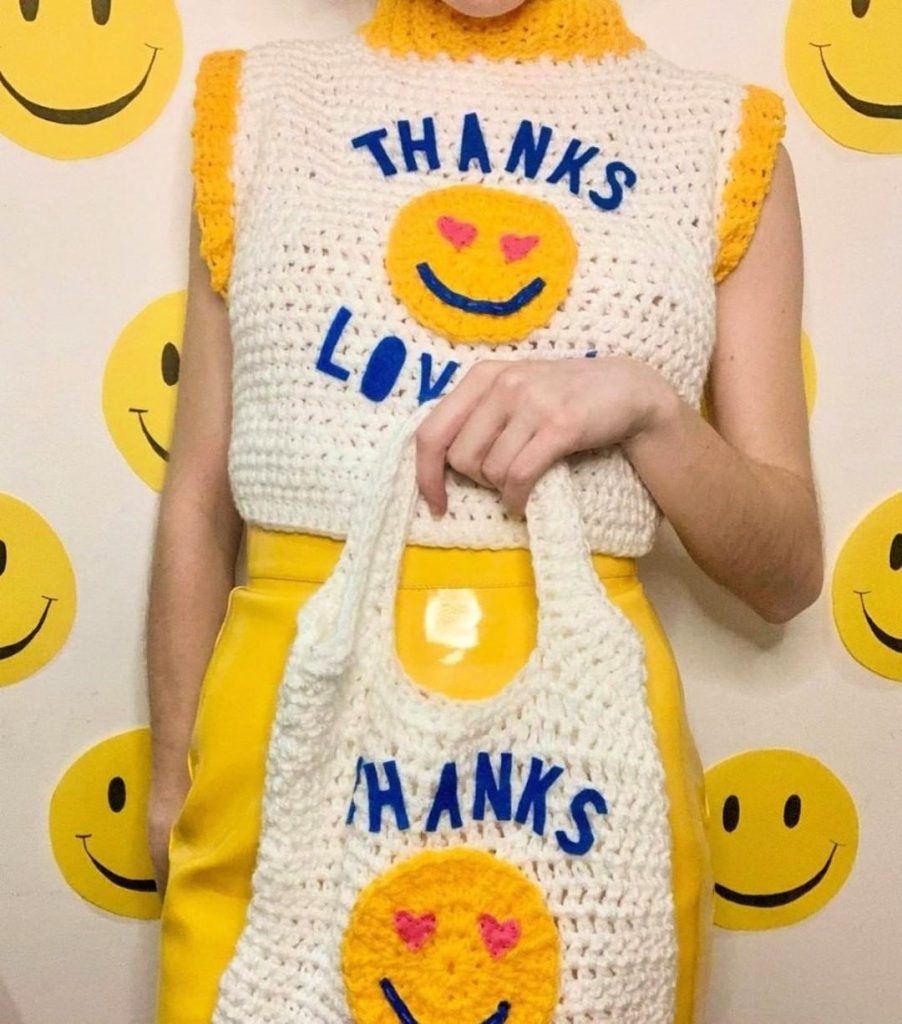 Let's look at the mental health benefits that are directly connected to crocheting.
Promotes Mindfulness
Crocheting can be relaxing. In fact, that is why a lot of people get into crochet in the first place. It can be a great way to get into mindfulness while simultaneously doing something that is truly enjoyable and meaningful.
It can be hard for a lot of people to sit silently and calm the mind. Crocheting gives the opportunity to do just that without doing nothing at all. This can help you reduce your stress and anxiety levels. It can also help to improve your attention span.
The relaxation that crochet provides can help you get into a mindful mental state where you can be fully aware and present in the moment. This can allow you to calmy examine and accept your thoughts, feelings, and sensations. It can be great way to destress after a long, hard day.
Creative Activity
Crocheting is creative. You can make new patterns and create something useful for yourself and others. Research suggests that creative activities can help to improve your well-being. The reasoning behind this is that creativity can help to release positive hormones like dopamine. This, in turn, makes us feel good!
Satisfying Progress
As you crochet you can see the progress that you make as you complete the project or pattern. This can be very satisfying. Working towards the goal of completing a crochet pattern can be beneficial itself. It provides a sense of accomplishment and satisfaction.
Repetition
The repetitive nature of crocheting helps with the mindfulness, but it also seems that just participating in a repetitive activity could be beneficial. One study found that repetitive activity can help to release more serotonin in the brain which can make us feel happier and more relaxed.
Reduces Alzheimer's Risk
Crochet may help to reduce the risk of developing cognitive impairment. Using the mind in this way can help to stimulate the neuron connections which can keep you sharp for longer. While the research is on knitting, it is not a stretch to think that crocheting could have a similar effect. In fact, it appears that it can lower the risk of Alzheimer's disease and other forms of dementia.
Helps to Overcome Addiction
Overcoming addiction can be stressful and difficult. Whether it is smoking, drinking, drugs, gambling, or some other form of addiction, crocheting may help. This is because the release of dopamine and serotonin that many people experience while they crochet can be somewhat addictive itself and it becomes a healthy alternative to unhealthy habits.
Encourages Social Interaction
There are tons of crochet groups around the internet and in cities around the world that you can connect with. It is a social activity because of this, and social interactions are important for well-being. You can also share your progress and creations with other people which can provide a sense of belonging, accomplishment, and satisfaction.
Generosity and Gifts
A lot of people like to crochet items for their loved ones. You may want to make a blanket for a newborn in your family or beautiful coasters for your friends. Research shows that this can be good for your happiness because generosity can improve mental health.
How to Reduce Stress with Crochet
When you crochet to reduce your stress levels and improve your mental health, it is important to find a pattern that's works for those purposes. Some patterns can be more frustrating or less repetitive than others. It is important to find one that you enjoy and can relax with.
While small, short crochet projects can be fun and satisfying, it is likely more relaxing to work on larger projects. This is because they are more likely to have long-term repetition that continuously provides you with a sense of relaxation. A larger project has the ability to help you achieve peaceful mindfulness. This is especially true if the pattern has a lot of repetition within it.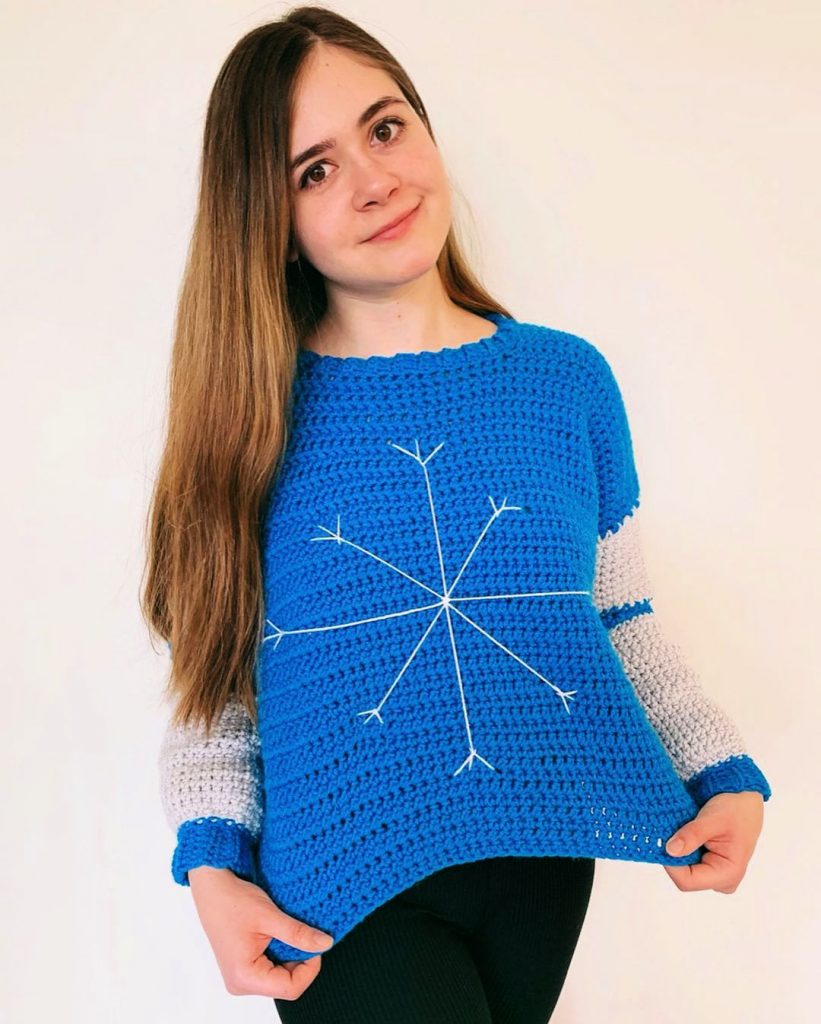 You should also make it easy to achieve mindfulness with crocheting. This means that you do not want to make it difficult to begin working on your crochet project when you feel stressed or just want to relax. Make the project easily accessible and fun. Put it in a place where you can grab it anytime and begin to work on it.
You can also choose colors that may be more relaxing. Blues and greens tend to be the most relaxing colors. Warm colors like yellow and red tend to be more stimulating so may be good for some things, but if it is relaxation, you are looking for you may want to rethink those choices. However, you also want something that you find aesthetically pleasing and that makes you happy when you look at it.
Remember that promoting a positive sense of touch can also help you relax. The sense of touch is important for everything we do and stimulating this sense can be beneficial. Find a type of material or yarn that feels good when you work with it. Some find that squishable yarns feel good to the touch. This is also true of softer materials and ones that feel a little fuzzy.
Final Thoughts on Crochet for Stress
Crochet is fun and is a wonderful hobby to have. You can create things that serve a purpose or just provide decoration and color to the world. This, in itself, may help to improve your well-being. However, the activity of crochet can also reduce stress and anxiety levels and can help to improve your cognition. The repetition can help you become more mindful and relaxed. If you didn't have a reason to grab a pattern and get to crocheting, you do now!