Who cannot love the hero of Gotham city? The billionaire orphan that pledged to change lives, right? You can make a crochet batman blanket pattern for all the batman lovers. If you are planning to decorate your kid's room according to a theme, you can choose Batman. Accordingly, you can make a crochet batman blanket for the kids. The crochet blanket will go exactly on the theme, and your kids will love it. Along with style, you will also give comfort to your kid. Crochet baby blankets are very warm and cozy. The blanket will be a perfect prop to protect your kid from harsh winters.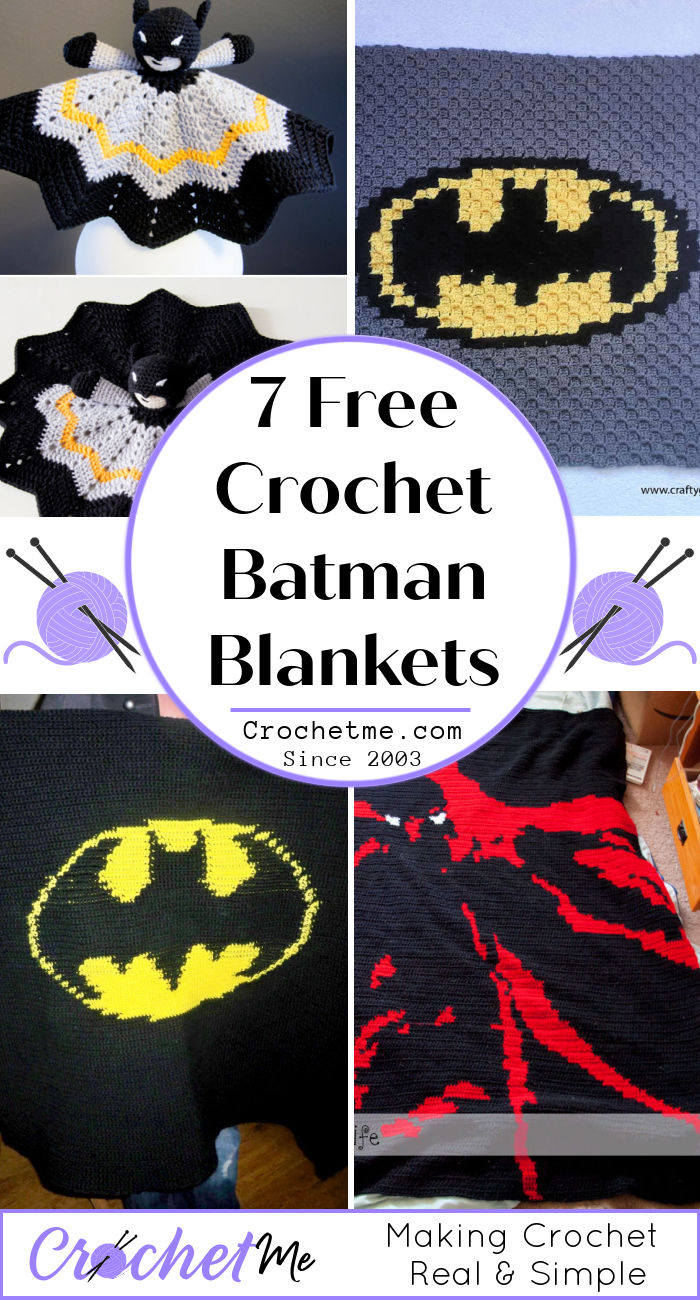 Crochet batman blanket is an easy DIY activity to plan. You can let your oozing creativity out on your kid's blanket and let them flaunt in style. You will need simple crochet materials to make a blanket. Yarn, tapestry needles, crochet stitch, and scissors are all you need. You can add a little funk in Batman and customize the color combination as per-choice. It is not necessary to go by books all the time. The crochet patterns are free in these tutorials. You will find small helpful details in the free patterns, which will help you craft a perfect crochet blanket.
1. Crochet Batman Blanket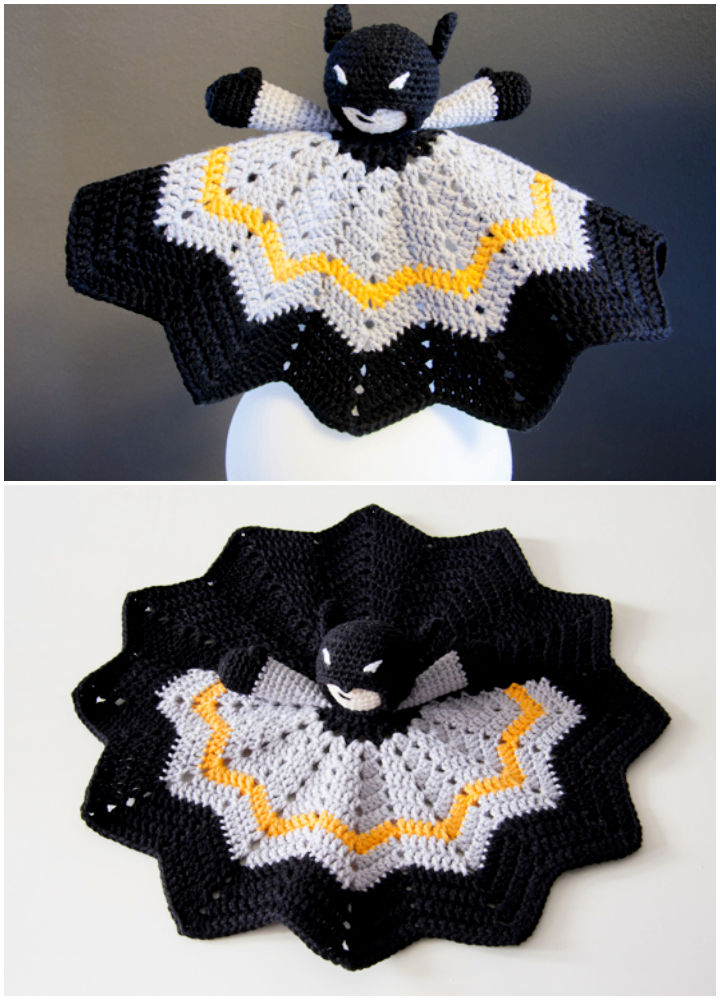 We all know someone who has this huge love or liking for The Batman. This blanket would be a perfect sleeping amigurumi partner for him. It is quite easy to whip up and can be such a delight! You will need Novita cotton soft in 5 colors to crochet this blanket. The crochet hook must be of size 3mm or 2.5mm so that it can give a stronger grip to the yarn. Furthermore, you will need a tapestry needle along with scissors to secure the ends beautifully. kuippana
Crochet Hook: 2.5 or 3 mm
Yarn: Novita Cotton soft
Finished Size: 31 cm wide
Learn the how to read crochet patterns quickly.
2. Batman Baby Blanket Free Crochet Pattern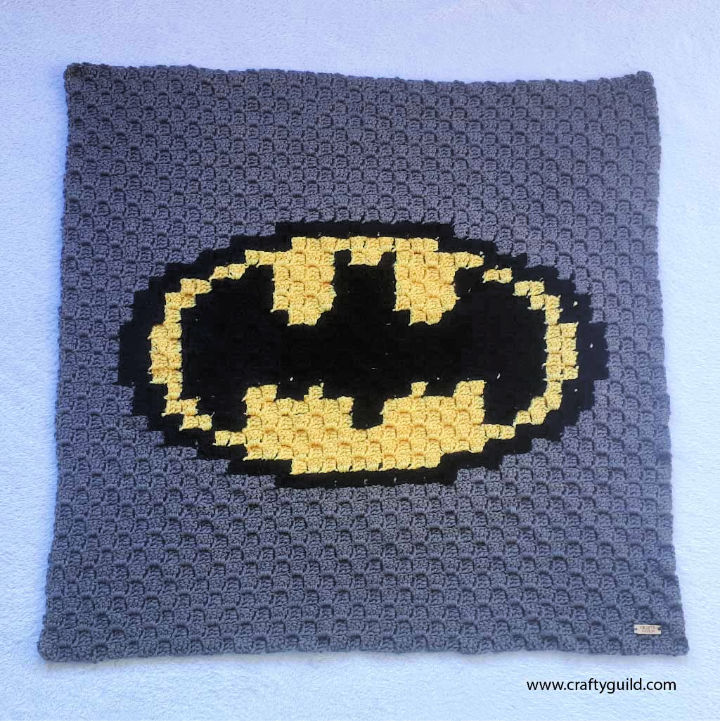 Time for some lovely C2C pattern featuring a welcoming crochet batman blanket! C2C or corner to corner is a simple crochet technique as you have to start your journey from one corner and finished off to the other left corner. With a skein of yarn wrapped around the 6.50mm of the crochet hook, you can easily nail this pattern! Hit the link and get the complete stepwise guide! craftyguild
Yarn: Red heart with love
Crochet hook: 6.50mm
Finished size: 33'' x 33''
3. Free Crochet Pattern for Batman Afghan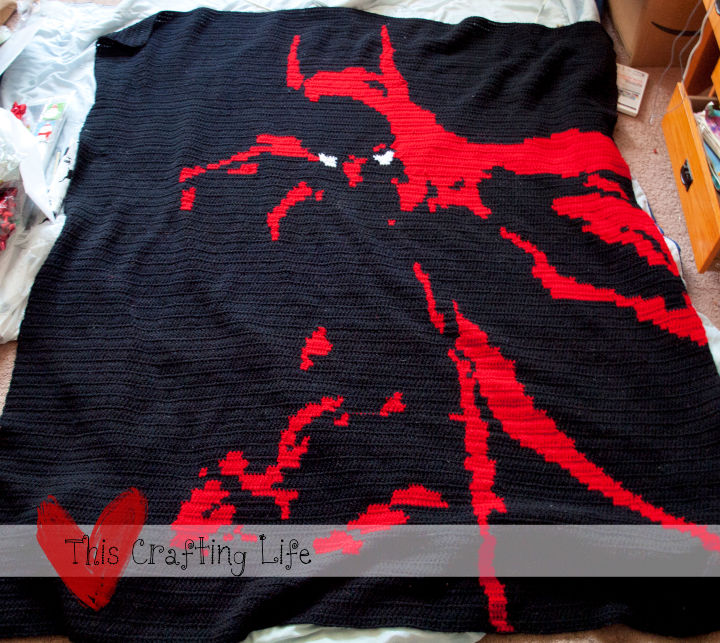 This batman afghan is made out of black and red yarn! It will be a perfect size for your queen bed. This blanket requires 7-8 skeins of black and 2 skeins of red worsted weighted yarn. Crochet this afghan with a size H hook. The pattern sequence is all about the double chain and single chain crochet. All you need is to follow along the sequence of crochet patterns so that your afghan will come out great. thiscraftinglife
Yarn: worsted weighted yarn
Crochet hook: "H."
4. Batman Crochet Superhero Afghan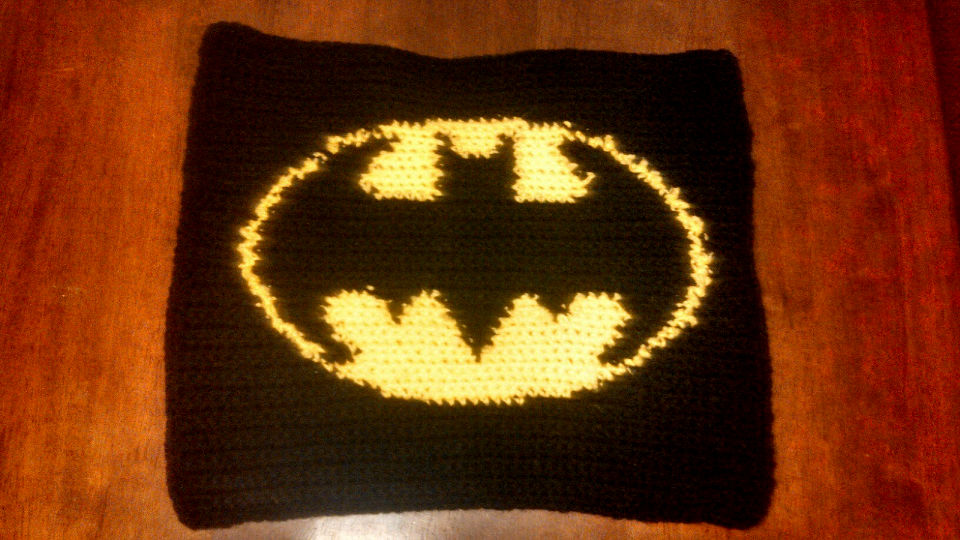 New at crocheting? This easy-peasy pattern on crochet batman blanket (afghan) will be a perfect step towards crocheting. For this project, you will need size 4 worsted yarn in yellow and black, and a crochet hook in size H. The finished block size will be 12" X 12" and have approximately about 2,760 stitches. Keep in mind the sequence of the pattern and weave to end following it, to give your batman afghan a perfect finished look. butterflyscraftcr
Yarn: worsted weighted
Crochet hook: H
Finished Size: 50'' x 50''
5. Batman Snuggle – Free Crochet Pattern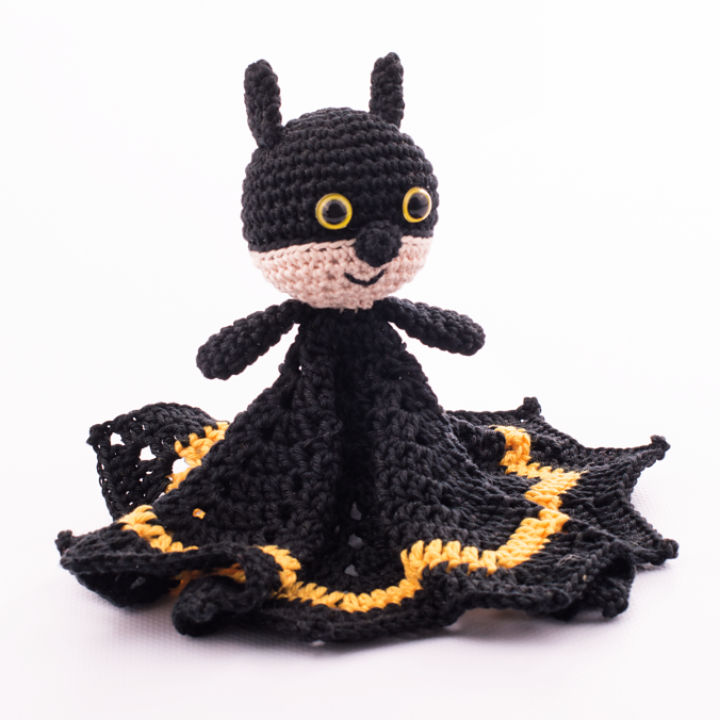 This world needs more superheroes! And a cute little batman snuggle can keep the superhero spirit and dreams alive. This batman crochet blanket pattern is made up of colors like black, apricot, and yellow. The pattern is pretty simple and goes around with stitches of the round, chain, slip stitch, single crochet, and double crochet. Fill the stuffing to give it a snuggly look. Also, use the needle to secure the ends. dendennis
Yarn: SMC Catania
Crochet hook: clover amour hook 5/0 3.0mm
6. Batman Afghan Crochet Blanket Pattern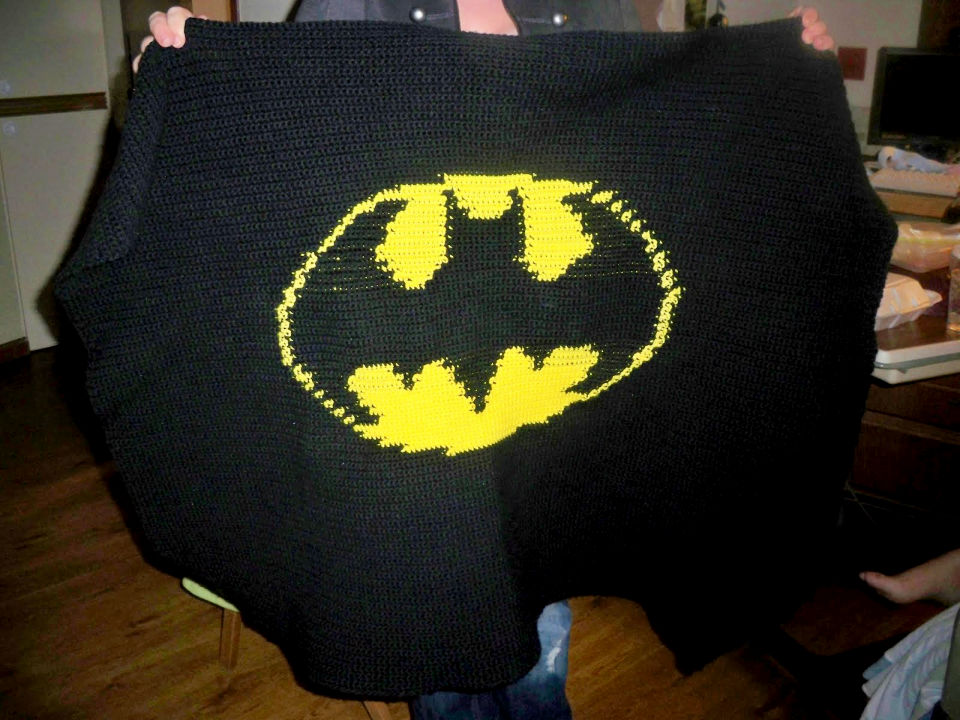 Here's another excellent batman afghan crochet pattern for your kids! A cozy crochet batman blanket. This one is an easy beginner's project. Use a G size hook to make it a tight blanket. Yarn must be in three colors black, yellow, and red. The good part is you only have to use single stitches throughout the crocheting process. Moreover, don't lose count while going back and forth with stitches. Otherwise, you will lose the batman symbol. flightlyadventure
Yarn: Red Heart yarn
Crochet hook: G size
Finished Size: 43sc across by 43sc down
7. The Incredible Batman Crochet Graph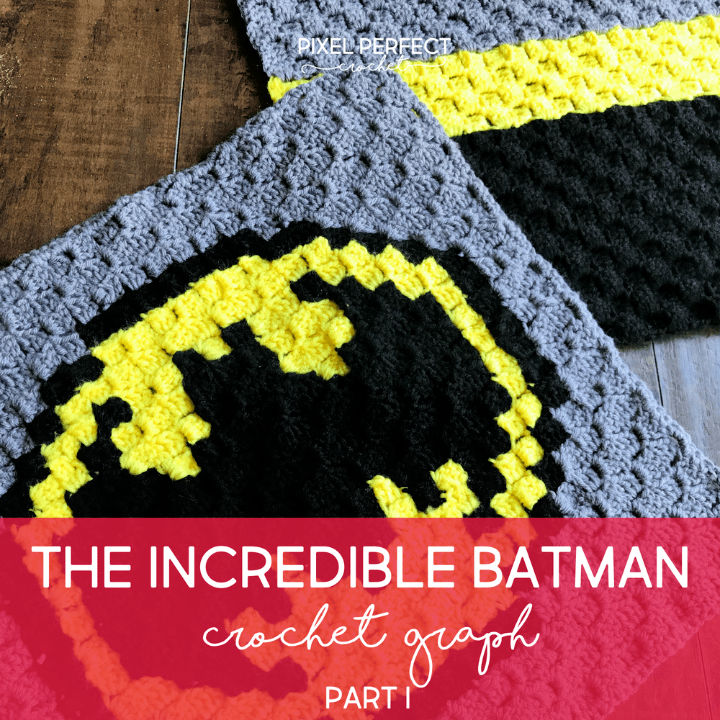 Inspired by these batman crochet blanket patterns? If this is your first time ever trying your hand son crocheting, this tutorial could be of great help! This blanket is very simple to spruce up as it uses the c2c technique of crocheting. Grab a size l (5.5mm) crochet hook and worsted weighted yarn to start crocheting. The blanket will be completed in just 46 rows. Half of the rows will be increasing, and the rest of the half will be decreasing, making it a flawless blanket. pixelperfectcro
Yarn: worsted weighted yarn
Hook: size l (5.5MM)
Free Pattern: Do your kids love dragonflies? Check out our crochet dragonfly blanket selection for the very best in unique or custom, handmade pieces for your kids.
Conclusion:
Are you ready to make a Crochet Batman Blanket for your kid? You must be, as they are super easy and simple to make. You can make your children happy easily with this simple activity. With these step by step tutorials and readily available supplies, you can easily crochet any of these batman blankets!