Become a stylish rock star by making this habitat cardigan or crochet sweater pattern. This can turn out to be a larger, yet secretly deceptive project as it is going to be very easy on your nerves. Coming winter season, the best way to keep warm is to wrap something beautiful and drapery around so that you don't feel the cold protruding. This will be the coziest way to enjoy the weather too. Even if you are a beginner in the crafts world, this habitat cardigan project will be perfect for you. Turn these crochet sweater patterns into the first wearable project you have made by yourself.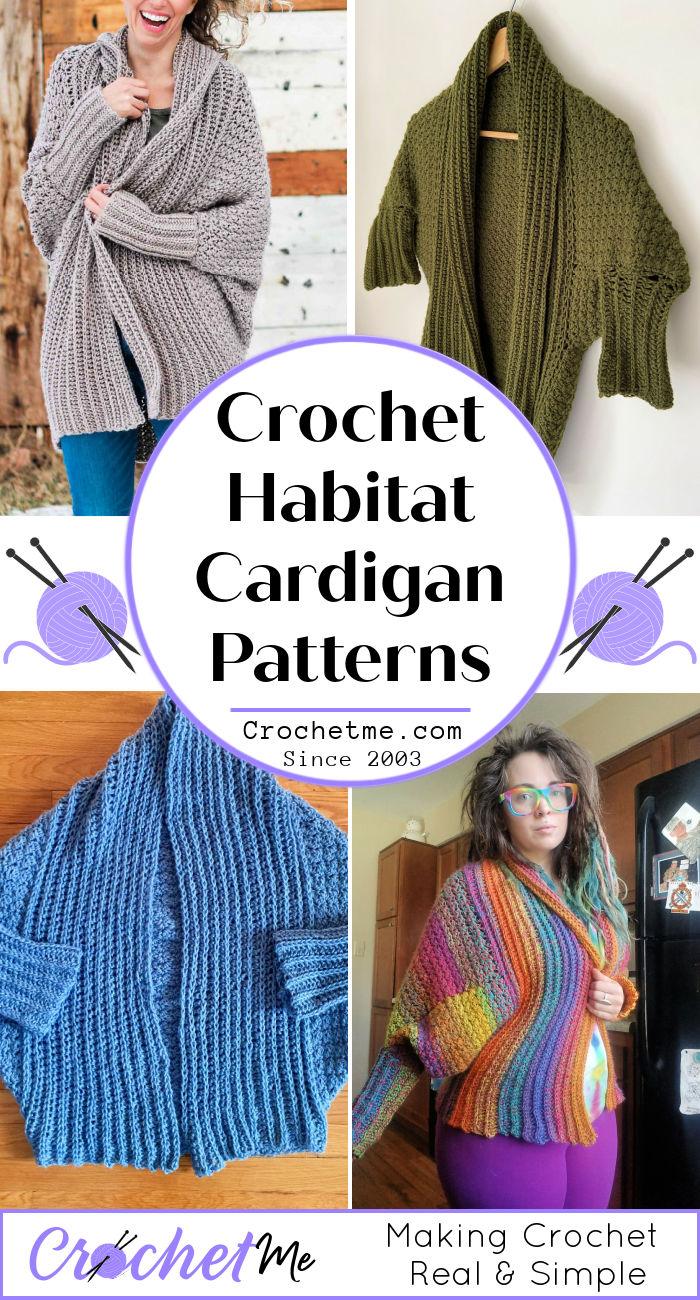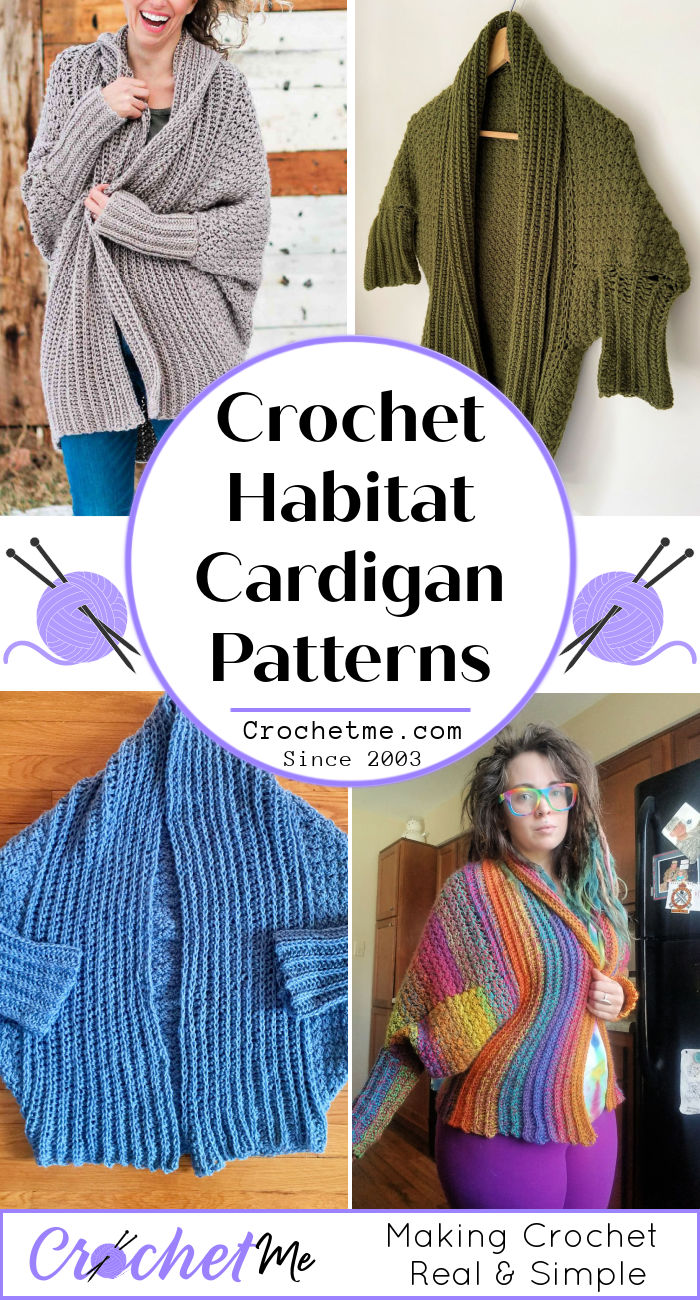 You can use extremely soft yarn for these habitat sweater patterns so that it does not have a very bulky look, and you can carry it off easily. It gets so comfortable to just wrap it around before leaving the house that you will be reaching for it again and again. In this article, you will walk through some interesting free crochet patterns so that you can try a habitat cardigan at home. Make a women's habitat cardigan, a baby crochet habitat cardigan, a habitat cardigan with pockets, or just a regular crochet habitat cardigan with a free pattern. Go through the patterns anytime you need help while working on your own project.
1. Rectangle Cardigan – Free Beginner Crochet Sweater Pattern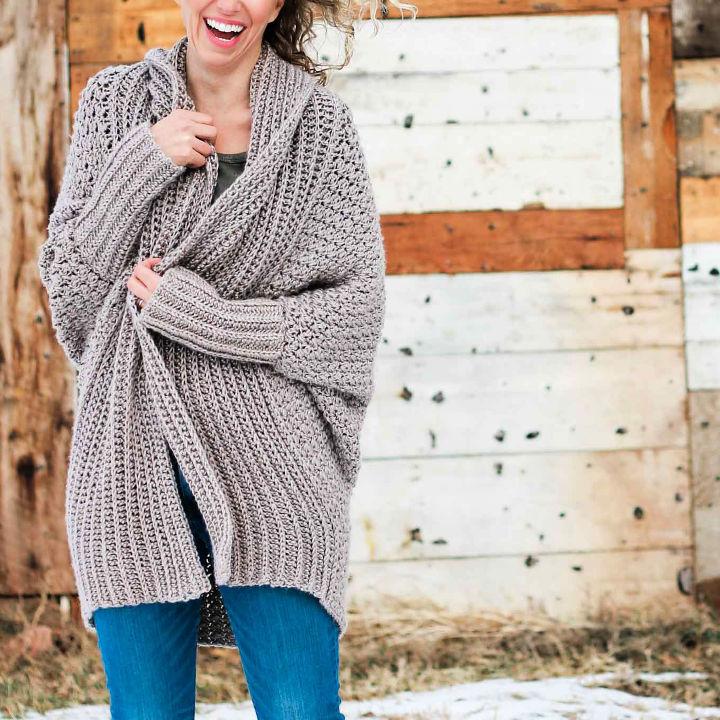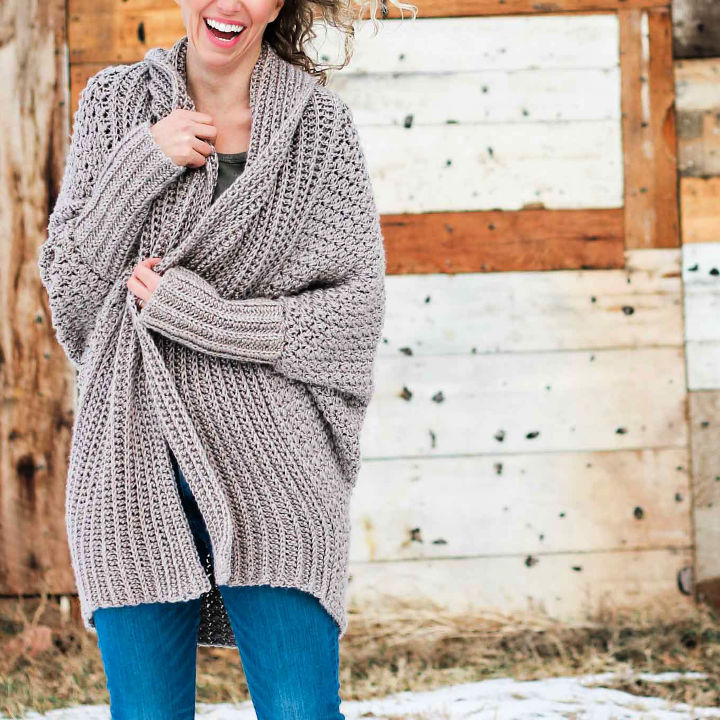 Make a habitat cardigan – free crochet sweater pattern that is a simple and extremely comfy sweater. This make and do crew cardigan pattern is not complicated at all and doesn't involve tapered, lots of counting sleeves. The special stitch used in this pattern is the Gritz stitch, also known as Suzette stitch. Start with working on the main rectangle section of the sweater. Use single and double crochet, chain, etc. for the whole process. makeanddocrew
Yarn: Heartland (Weight is 4/medium and 251 yds, 5 oz)
Hooks: Size K (6.6 mm) and Size J (6.0 mm) both crochet hooks
Size: the design of this sweater will accommodate many body types because of its oversized nature.
2. Women's Habitat Cardigan Pattern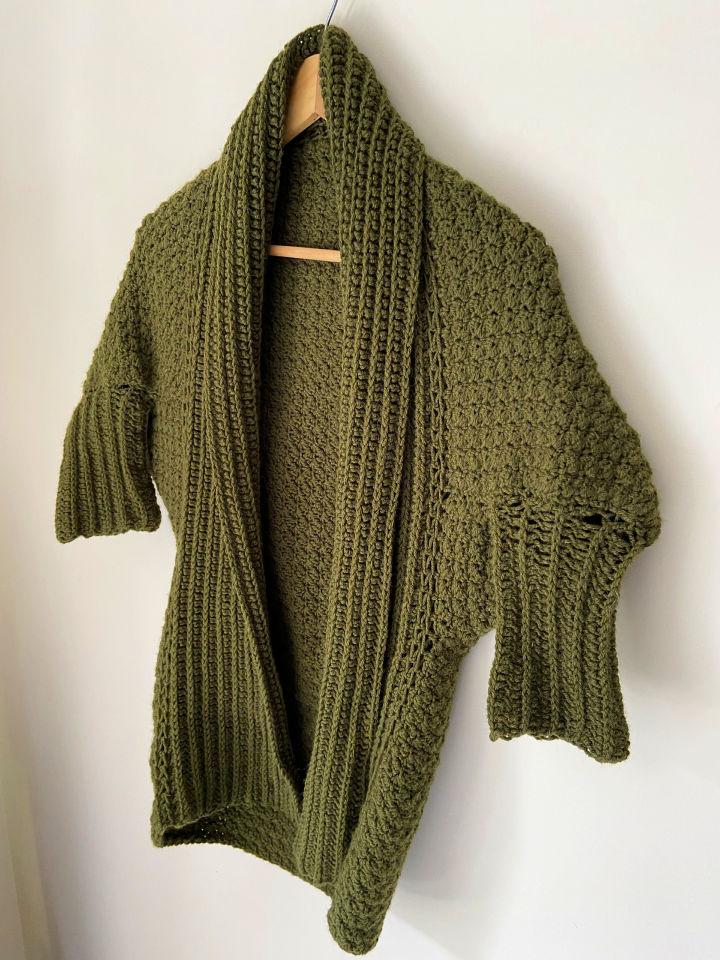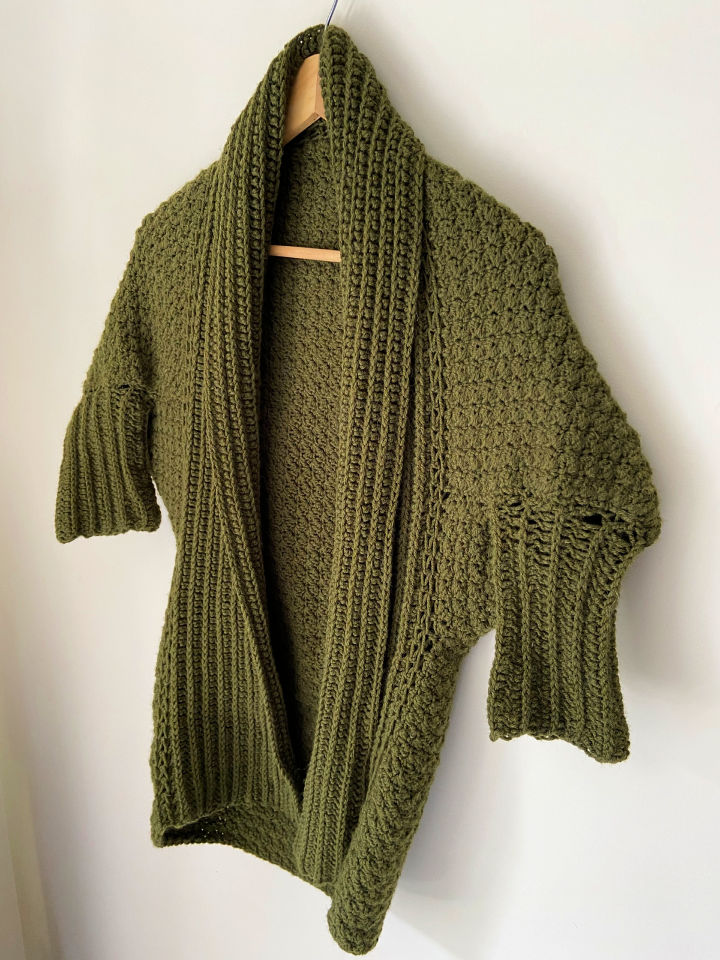 Enjoy being a rock star of your own game by working on this figure-flattering cardigan made from a simple rectangle. It's a beautiful, tush covering crochet sweater made by you that will become your go-to sweater this summer. Customize this sweater according to your own body size by increasing or decreasing the chains. Make the collar by working along the edge of the shrug. ravelry
Yarn weight: Aran (8 wpi)
Yardage: 1500 – 2000 yards
Gauge: 10 stitches with 10 rows
3. The Habitat Cardigan Crochet Pattern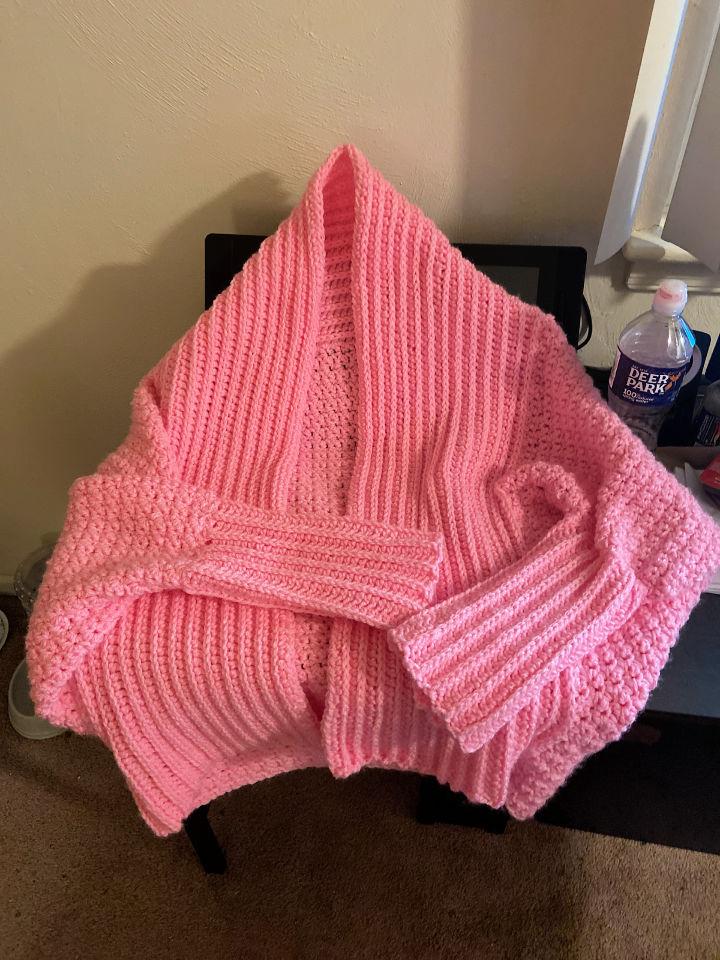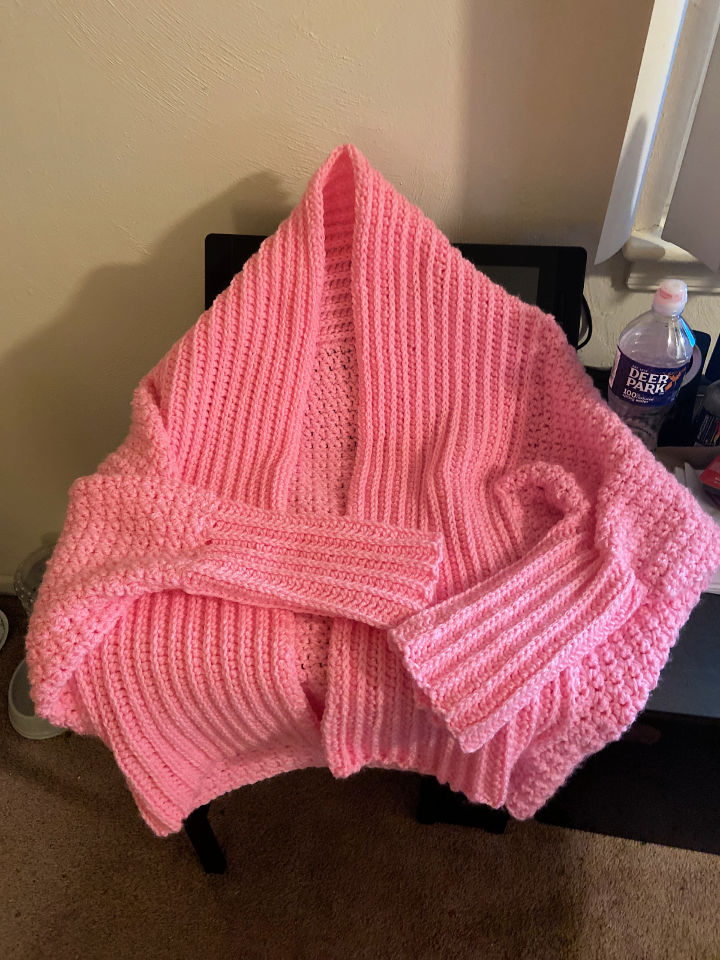 When you are new to the crochet game, you can easily work on this simple yet very chic crochet pattern on your own. For this slight change in the pattern, you just have to be concerned with evenly spacing the half double crochet stitches, and that will make the collar look very smooth as compared to the rest of the stitch count. The basic stitches used are chains, single and double crochet, etc. ravelry
Yarn: heartland yarn 100% Acrylic
Yarn weight: 230 meters / 142 grams
Finished size: it has a chunky design so it can fit various sizes. The extra-large size fits a 5'9″ person
4. How to Crochet a Habitat Cardigan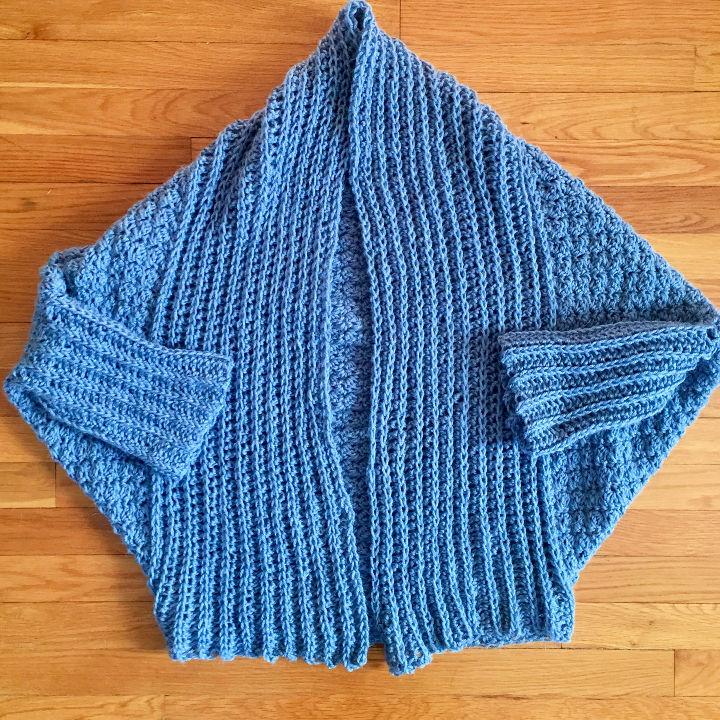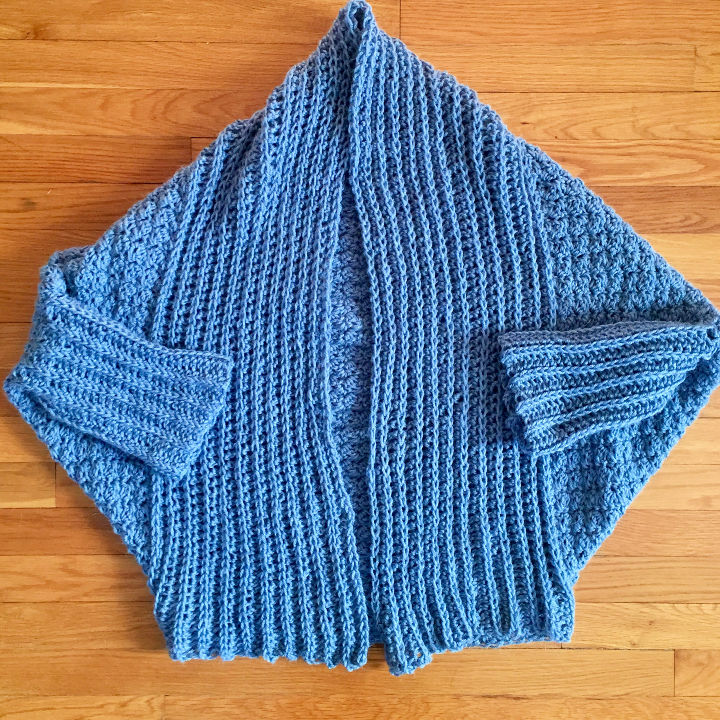 Let everyone keep on guessing the design of your new habitat cardigan. No one will ever know that this flattering figure sweater is made from just a simple rectangle. Even if you have worked on a crochet garment before, it's time to change that now. You have to make a stitched texture that is sophisticated looking and just add dolman sleeves and a ribbed collar. ravelry
Yarn: soft and stashed many times
Yarn weight: 142 grams
Gauge: 10 cm in as worked in the pattern
5. Free Crochet Habitat Cardigan Pattern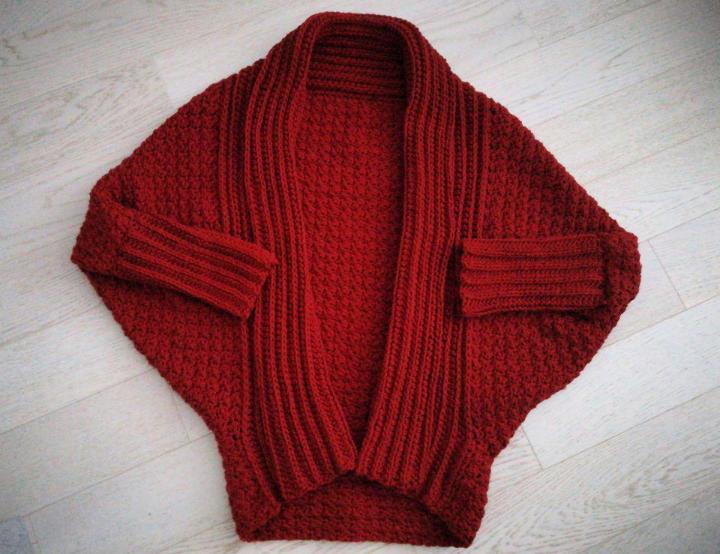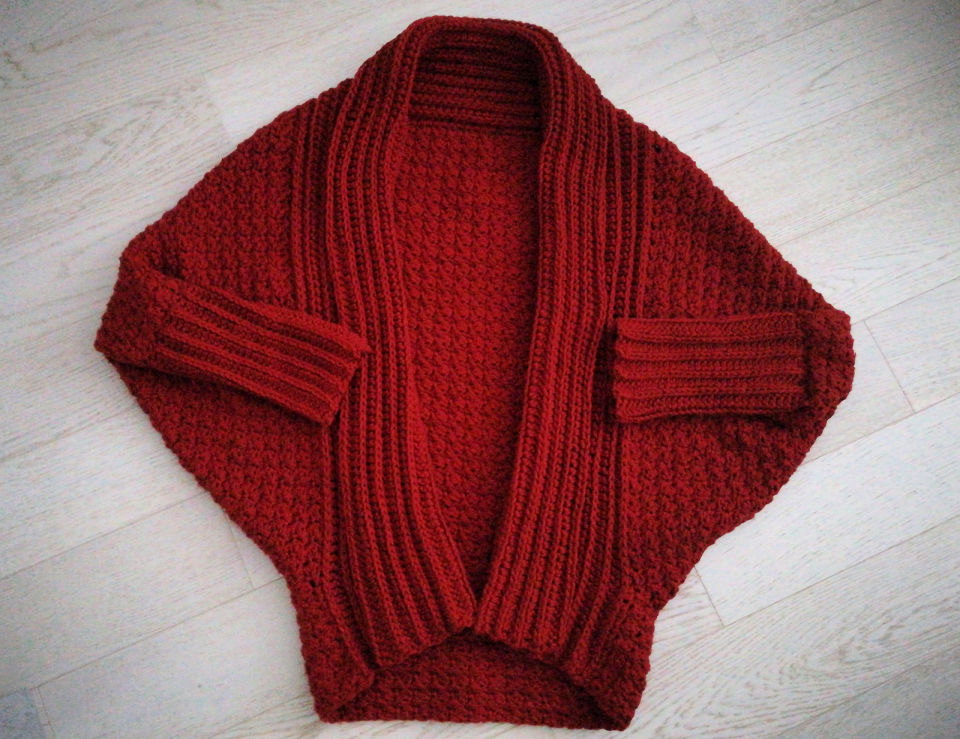 It's time to start working on a new project of making a crochet habitat cardigan that can be the comfy wrap-around garment you always needed. You will not come across a better design for yourself this winter, as it will keep you feeling warm. Work with a double strand so that the design becomes thick. Use single and double crochet, chains, and a bunch of other stitches. ravelry
Yarn: Hobby Lobby, solids yarn
Yarn weight: 8 skeins which are equal to 2596.9 meters
Hook size: 9.0 mm (M/N)
6. Crochet The Habitat Cardigan Pattern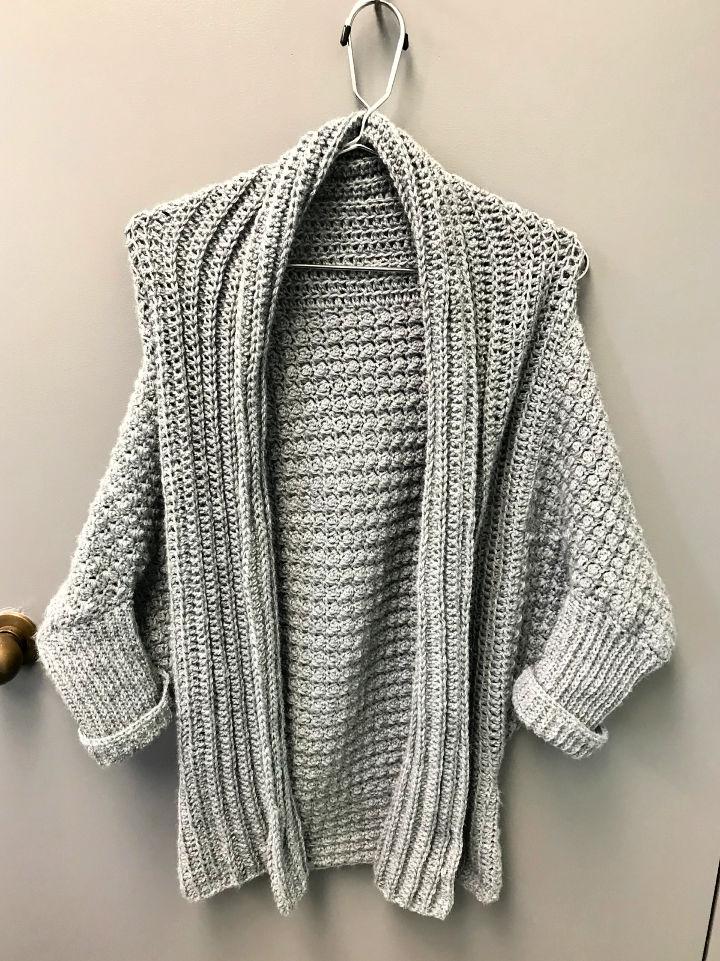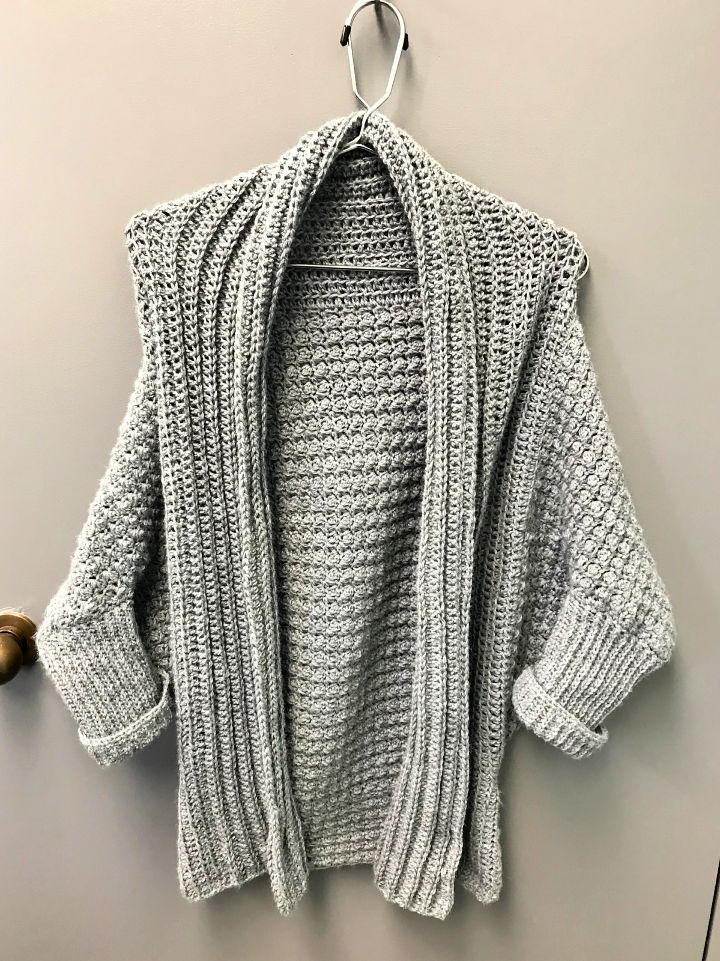 Get ready to enjoy the result of having some basic crochet skills. Work on this perfect habitat crochet cardigan pattern that you can make in very little time. It becomes so comfortable to grab and use that you will be reaching for it again and again. Use simple chain, turning chain, and half double crochet stitches for the whole project. ravelry
Yarn: Grand Canyon, 6 skeins
Hook size: crochet hook with J size
Finished size: has a chunky design but will fit a tall person with 36" bust
7. Crochet Habitat Cardigan Patterns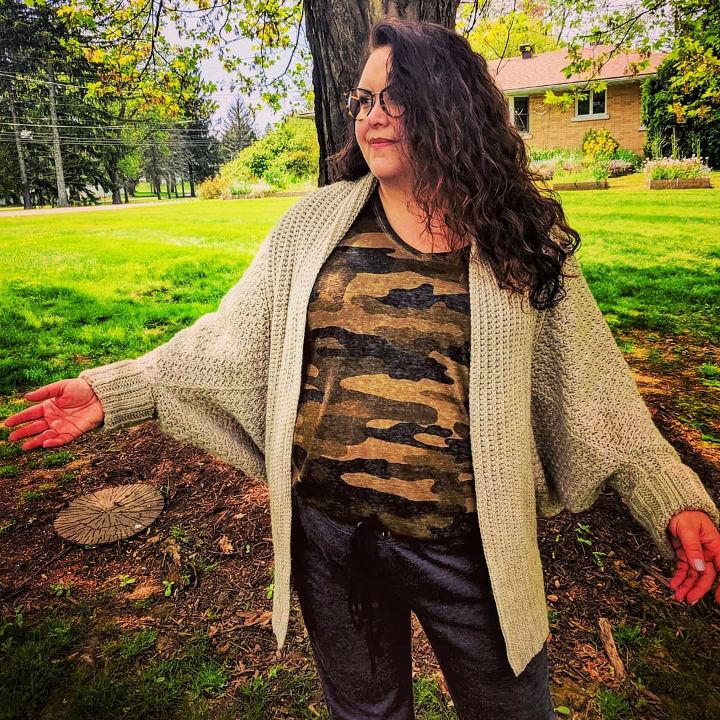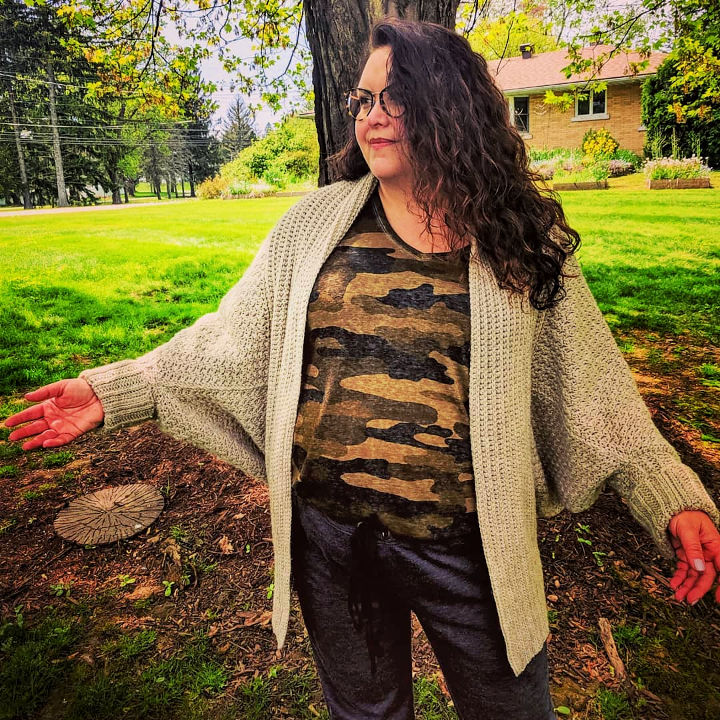 You would always want to stay tuned to your earlier learned crochet skills so that you can make this stylish habitat cardigan. It requires very simple crochet stitches like making chains, single and double crochet, etc. but the design comes out looking deceptively complicated. Just keep in mind that chain 2 at the start of the pattern will not be counted as a half double crochet stitch. ravelry
Yarn: lion brand heartland yarn
Yarn weight: 1372 – 1829 m
Gauge: 10 stitches and 10 rows make 4."
8. Crochet Baby Habitat Cardigan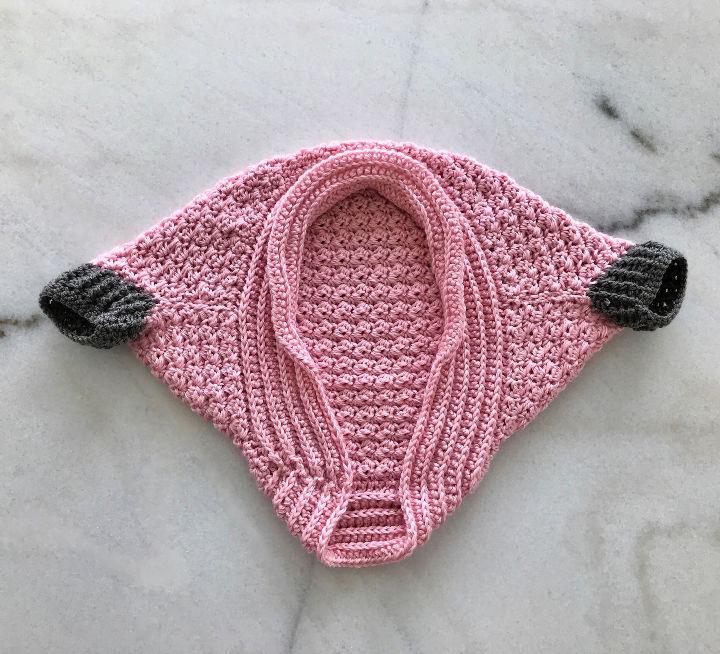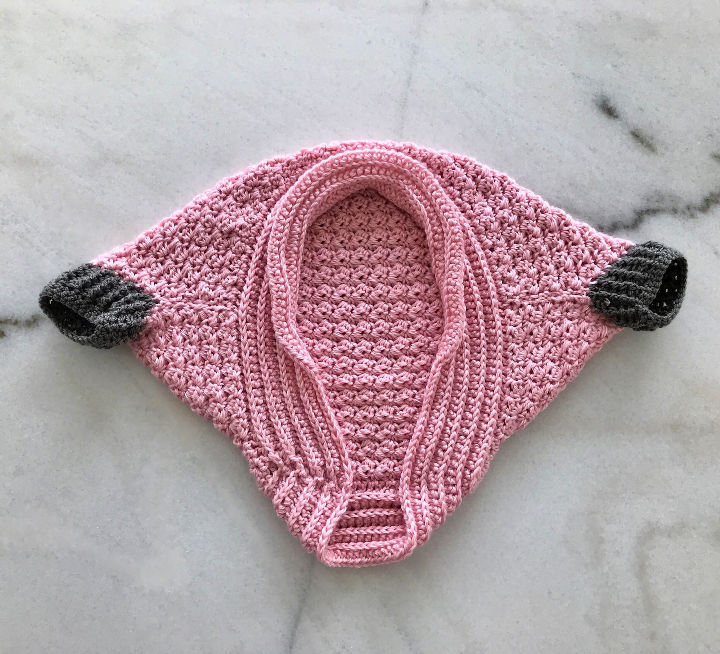 Make a beautiful, stylish, and made by you crochet habitat cardigan for use in winter. You can use it over any outfit and match it up with any color you want. Its basic design is based entirely on a simple crochet rectangle. Just start by making a small scarf with crochet stitches like chains and turning over etc. Make it lightweight and flowy. ravelry
Yarn: heartland brand lion yarn
Yarn Weight: 230 meters in the stash
Hook size: two hooks required; 6.0 and 6.5 mm
9. Crochet Habitat Cardigan With Pockets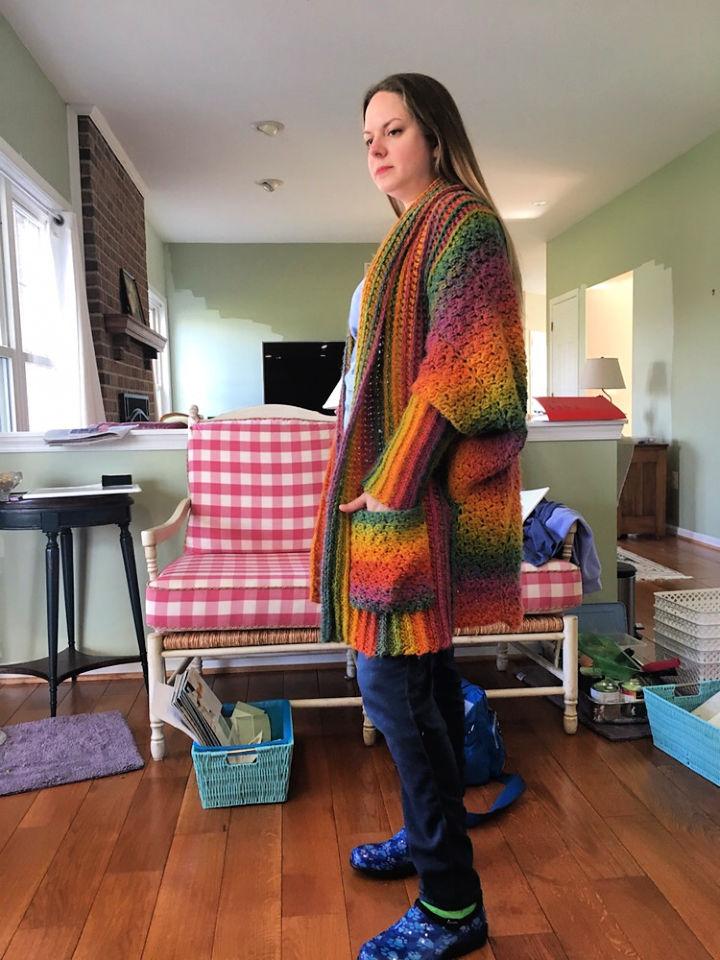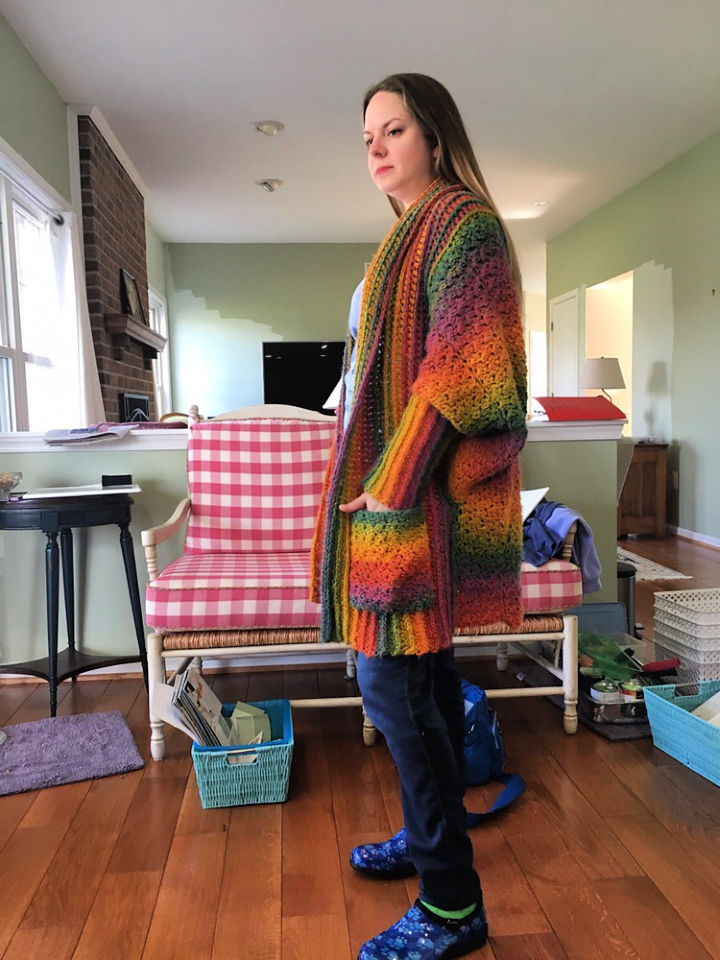 Use your crocheting knowledge into making this crochet habitat cardigan pattern and add pockets to it so that some little things can be saved. Carry your makeup or other go-to products, making it the most handy item in your wardrobe. Use modest little crochet stitches like single crochet, double crochet, and make chains. Accommodate the size according to your body type by increasing or decreasing width instructions. ravelry
Yarn: 5 oz yarn heartland
Hook size: size J and K crochet hooks
Gauge: 4" worked in the main rectangle stitch
10. Crochet Habitat Cardigan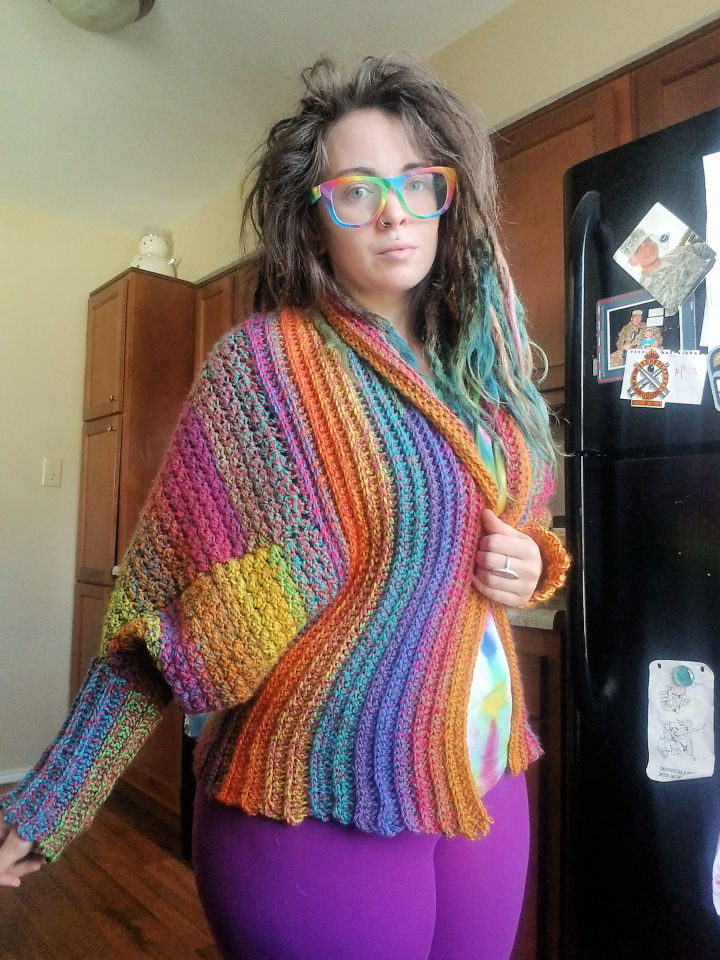 With your body's best interests in mind, make this attractive habitat crochet cardigan pattern and use it over and over again. For extreme coziness, wrap it around while looking stylish and modern. This sweater has a straightforward construction, and even if you are a beginner in the crochet world, you will make it easier. For detailed instructions, you can refer to the first tutorial and work accordingly. ravelry
Yarn: Aran, 100% Acrylic used in 1500 – 2000 yards
Finished size: depends upon the body type its best to customize sweater for your body type
Make a sweet, chic, and modern habitat cardigan- a free crochet pattern that can make your dream of coziness come true. The best part is that it gives the overall image of a crochet sweater design that is very airy, figure-hugging, and extremely soft! Thanks to the simple stitches used in the design. It works best as you can simply machine wash it. You can add certain floppiness so that it can work beautifully to create the nice soft drape in your new cardigan pattern. It's the best item as from now on, you will be judging all other sweaters against this one. So you will know that it's extremely cozy, comfy, and as effortless and breezy as you want!